Becoming a game developer isn't for the faint of heart. We've said it before, and so has everyone else. We've gone over the DOs and DON'Ts of networking, the different universities to attend for game development, and even the right way to use social media to your advantage.
But just how does a person go about becoming a game developer? What course of actions, from A to B, lead someone to a career in games?
Well, for starters, let's begin by warning that there is no linear path. Every game developer out there has a different story. Some get to their positions because of connections and straight up luck. Others get there because they spent years—at least half a decade, if not more—just honing their skills. So, obviously this is more of a guideline to follow, but remember, there are more ways out there. For the sake of sanity, most of the actions will be highlighted in this article, but don't assume that there are no other ways.
Covering the Basics
First and foremost, a game developer works on video games for a living, and therefore, needs to play games. In fact, the knowledge of other games, gaming studios, publishers, etc. needs to be vast. This means that in order to be a game developer, you need to first and foremost be a player.
Players spend most of their free time either reading gaming news, talking about games, or playing them. Their love of games often turns into a hobby that consumes countless hours. All that leveling, the grinding, the gear crafting. Even taking the time to try and craft a pretty face in a Fallout game.
It's this time spent playing and seeking knowledge that makes it possible for them to keep up with video game conversation. It's this time that allows them to play new games using knowledge they learned while playing Super Mario World or World of Warcraft back in the Vanilla days. More so, this knowledge and experience helps them realize what they love and hate about games. When a new release comes out, they know when something is off, and they're the first to mention it. Contrary to popular belief, it's not video game journalists that dictate whether a game is amazing or not. It's the players. As long as they love it, the feedback is positive and the sales are high.
For someone to make games for a living, it is absolutely essential for them to be a player first. How else would they relate to the players? How else would they know what to create, and how? Without that experience, a game developer is just someone who creates something they know nothing about. No amount of higher education can teach what decades of being a player can.
Higher Education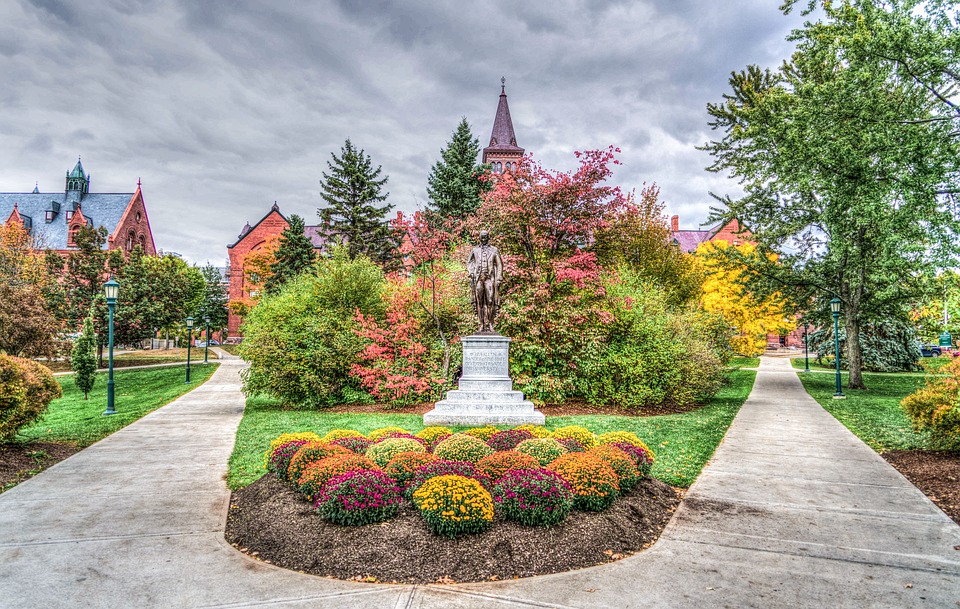 Of course, that's not to say that higher education isn't important. Becoming a game developer is difficult enough, even with a college degree, but every little bit helps. And the education received in a classroom isn't anything to scoff at anyway.
For instance, Florida's Full Sail University is known to be one of the best schools for game development. There, students learn the entire process of game development, "from preproduction to finished product." They team up into groups, and create simple games that strengthen their programming and design skills, before progressing into engineering and integration tasks. Eventually, most of these students wind up coding for "3D graphic display, multiplayer gaming, artificially intelligent opponents, and real-time virtual environments."
Another well-known school for game development is the Digipen Institute of Technology in Redmond, WA. It's supported by Nintendo and is exclusively for people who want to make a career out of games. That means they hold just about every major for game development possible, including digital art and animation, game design and digital arts. In the case of game design majors, courses like "Introduction to Computer Technology and Programming" and "Fundamentals of Music and Sound Design" are mandatory.
In other words, going to college not only guarantees that you'll learn what you need to in order to be a game developer, but it also provides a nice fall-back option for those who decide game development isn't for them after all. Because that happens more often than you think. For example, consider Cameron Harris, the former senior editor at Bioware. The last project she worked on was Mass Effect: Andromeda, but she packed her bags and left the industry as a whole in the middle of development.
However, due to her education (M.A. Cognitive Psychology and B.S. Psychology) and work experience (managing, senior and freelance editor for companies like ArenaNet, LLC. and Bioware), she now works in IT. Turns out transitioning industries isn't very difficult if you have the experience and education to make that possible.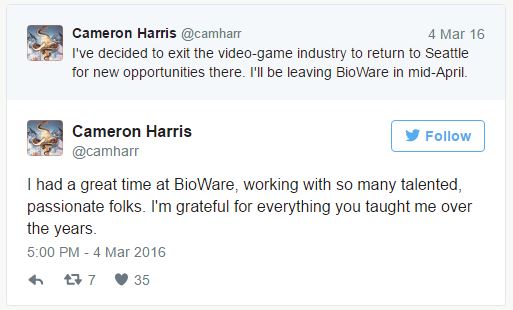 That's not to say you should give up on your dream of becoming a game developer. It's just that life has a way of giving you what you need more than what you want. And having a degree in hand is a dual-sword: confidence in your game development skillset, as well as an escape hatch should you need it.
Seeking Experience
But don't make the mistake of thinking that playing games and going to college for game development is all you need. Remember, you need to have a solid portfolio to get into any door in the business. That means setting up a website, preferably with your own recognizable domain, and filling it with complete game development projects.
Because that's something that's noted: the amount of projects that get completed. Anyone can start something, but few have what it takes to actually finish and sell a product. Since that's the entire objective of game development careers, it's no wonder that this is something that gets brought up in interviews.
There is also a misconception that you need to be a college grad in order to start working on your portfolio. Ideally, you should begin working on this while in college. Adding in some classwork is a bright idea, as you'll be completing game projects as part of the course load. Adding in projects worked on outside of class is also critical, as it shows what you can complete without the direction of a professor.
This is why game jams are so important. The most common type is the kind that takes place solo, at home, over the course of a weekend. But there are group jams available too—competitive ones where participants work individually and those where everyone works in teams. Some game jams even offer prizes, but for the most part, the prize is a completed game.
Game jams are great because they add the pressure needed to complete things in a short period of time. Normally, 48-72 hours. Any amount of time dedicated to the project afterwards should ideally be dedicated to polishing things up. This way, you get extra content for your portfolio, without spending years on it.
Of course, game jams are just an option. Some aspiring game developers just focus on areas of expertise. For instance, if a student is studying game design, but has a passion for concept art, and wishes to do that as a primary job, while giving a helping hand in other departments, they can add more concept art to their portfolio. That means the student will often sketch out a few characters and creatures from time to time, over the span of his/her four years in college, and wind up with plenty of samples for a portfolio.
Anybody Hiring?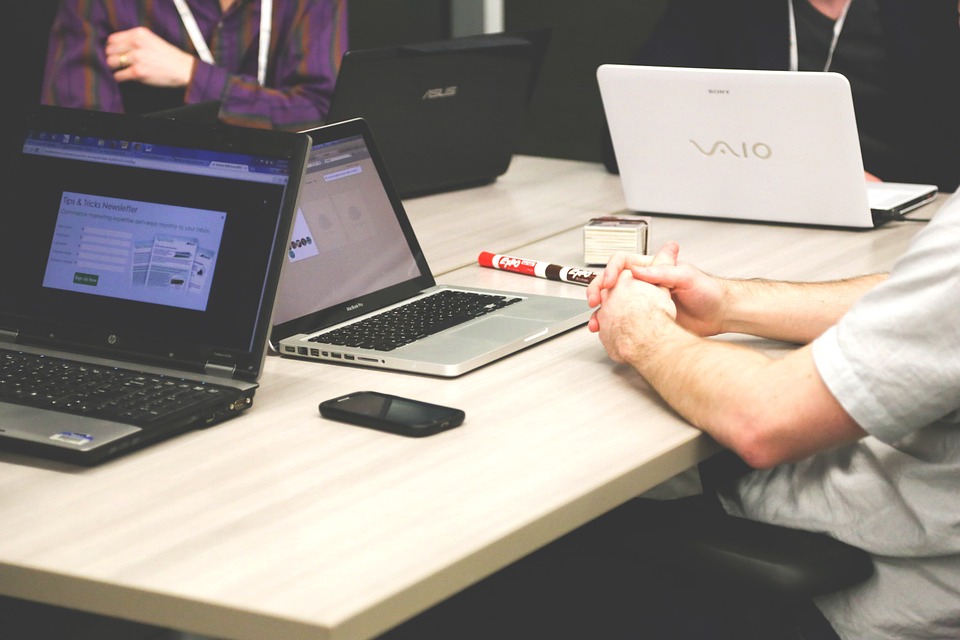 If you thought you could graduate and immediately land a job in game development, you might be in for a rude awakening. As it stands now, landing a job in AAA is not as easy as it once was. In a recent report, it was stated that searches for "game developer" have grown by 50%, but the number of postings for open positions has dropped by 65%. There's a demand for careers in the industry, but because the way games are created is changing, the gaming labor market is rapidly changing along with it.
These days, there's a few major studios who develop games. Sometimes, the publishers themselves develop the games. All of these places are staffed by industry veterans, with years of experience, which means there's little to no postings for entry level gaming jobs anymore.
That means younger generations are better off transitioning into the indie side of things. Fewer AAA studios means that they can only put out so many games in a year, giving indie all the time in the world to put out game after game.
But this is surprisingly good news for younger generations. Rather than immediately swimming with the big dogs, like so many other recent college graduates in other industries do, those working in game development get to start off small, either alone, or on a team, with much more creative liberty than would otherwise be available.
Now, obviously there isn't much money to be had in indie work. A lot of it depends on your marketing success, as well as the game itself. If the game is great, but your extent of marketing tactics is tweeting about it, your game won't sell very well. In the end, there are no guarantees here, and that's why it's crucial to have a day job, until you can afford to go full-time into game development.
Remember how important higher education is? Well, it pays off here too. Those studying game development have to have computer knowledge, communication skills and team working experience. All of these skills are transferrable to most jobs out there, which means landing a professional job outside of the industry is perfectly feasible.
In fact, most indie game developers have jobs outside of the industry, and work on their games after hours. The few who can afford to go indie full-time are the exception to the rule. Despite this, most indie developers love the job, and the games they get to make. Still, they prioritize their full-time day jobs, because the pay is steady.
The trick here is to apply to a regular job outside of the industry, upon college graduation. Once settled in, carve out a few hours a night to work on an indie project with a team, or alone.
What About AAA Prospects?
If having a day job and joining an indie team after hours doesn't sound like something you'd like to do, there are still some AAA jobs out there. In fact, although the job market has shrunk, there are plenty of jobs to go around. Just remember, most of these positions go to industry veterans, with years of experience and decades worth of connections.
Still, that doesn't mean you shouldn't apply. In fact, no one is saying you can't work indie for a few years to build up experience, before making the leap into AAA.
Another thing to keep in mind is that every game studio has different, yet similar requirements. For instance, landing a character artist job at Bethesda Softworks requires the following:
Excellent fine art skills (sketch work and/or 3D concept work).
Excellent modeling and texturing skills.
Experience with Zbrush, 3D Studio Max and Photoshop.
Bachelor's Degree in Fine Arts, Graphic Arts, or 3D Design a plus.
Knowledge of Role Playing games and The Elder Scrolls or Fallout a plus.
Game industry experience a plus.
Meanwhile, the same job at Valve has slightly more intricate requirements:
Five or more years of modeling experience in film or games
Ability to model characters in a range of styles with an emphasis on character design
Hard-surface modeling skills
Thorough understanding of human anatomy
Drawing, sculpting, and other traditional art skills a plus
Take pride in and personal ownership of your work.
Contribute directly to both the conceptual thinking behind and the physical creation of detailed, high-quality products.
The industry standard is a minimum of five years experience overall, but if you apply to a job alongside someone with 15 years of experience, guess who's getting the job? Sure, they'd get away with paying you less, but are you worth it? They don't want to skimp out on money only to get mediocre work and wasted time. This is why an impeccable portfolio is so important. Because the people you're competing with aren't all your age.
Is It All Worth It?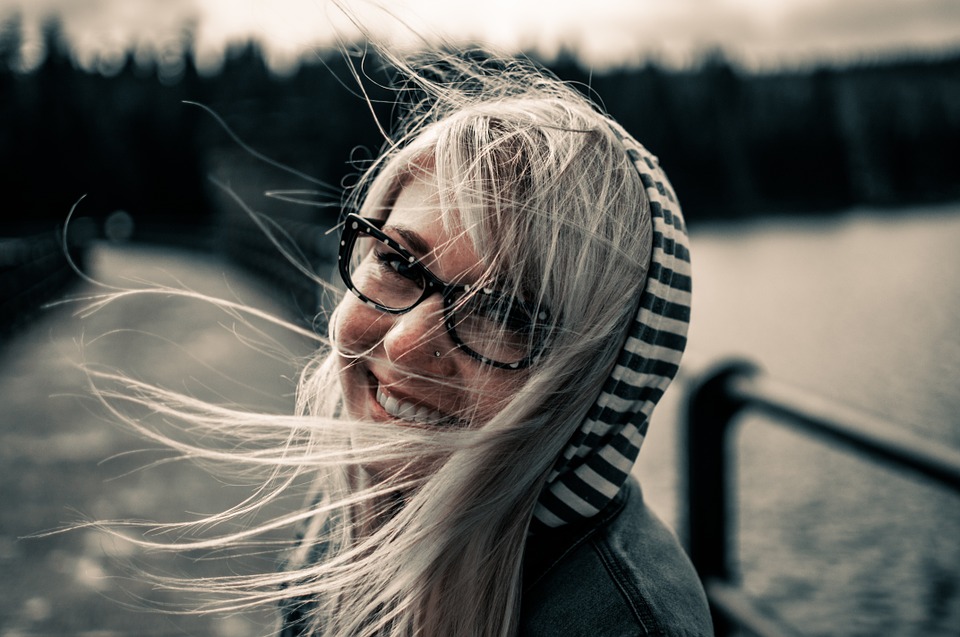 As we said before, becoming a game developer isn't for the faint of heart. It takes years of hard work and dedication to get anywhere. The good news is that there are many ways to reach success. You can play a lot of games, study game development in college, build a portfolio and work on indie games after hours. You can also study something else entirely in college, while teaching yourself game development after hours. Working at a day job can spell out financial stability while sorting out your career in games, especially if you plan on using indie experience as a ticket into AAA.
Some people even set their sights on one specific game studio they'd like to eventually work for, and focus on meeting the requirements, but most opt for a more generalized approach to industry requirements. As if this wasn't all tricky enough, there's the matter of location as well. Not all AAA game studios reside close to home. In fact, industry hot spots are Austin, TX, multiple areas in Washington (Seattle, Redmond, etc.), Montreal, and of course many cities in California (LA, San Francisco, Santa Monica, etc.). Unless you're close by, or in one of those areas, applying to a AAA studio will do nothing for you. You'd need to uproot your life, and move there. Luckily, some AAA companies, like Naughty Dog offer relocation services.
In other words, there is no linear path to a career in games, and every game developer with a job in a AAA studio has a different story about how they got there. There is no wrong or right way to go about it, only options. And it's those options that make it possible for so many creative people to work in games. What you need to ask yourself is what calls your name the most. Are you the type of person that can be happy working on indie projects while having a day job? Or would that feel like too much time and money spend on a hobby? Would joining a AAA team make you happy, or would you wind up quitting altogether like Cameron Harris and so many others before her?
The only person who can answer these questions is you. And as such, you owe it to yourself to consider all the possible hiccups in the road, like the long hours in development, the years and money spent on higher education, and even the possibility of getting married in the middle of it all. Think about it: the average age range of college graduates is 22-23, because most finish high school at 18-19. Mid-twenties is when people usually start to search for the right partner. This is also the time in which their social circle begins to shrink rapidly, because they no longer see the value in wasting time on friendships and relationships that don't provide any value. Imagine yourself developing a video game during this time frame. Can you handle it?
In the end, the answer is yours to figure out, but there is no right or wrong decision to make. Some want to make games, more than anything else, and do so despite the odds. Others are perfectly content just playing the games. Which one are you?