Raghav Mathur
Founder, Black Shell Media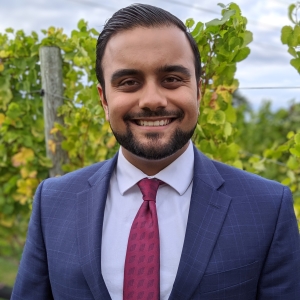 Raghav Mathur is an eCommerce expert, startup founder, growth marketer, esports evangelist, and author. Raghav has 6+ years experience combining a big-picture strategic mindset with experience leading tactical initiatives for startups and Fortune 500 companies alike.
Raghav is a UC Berkeley alum currently working at Walmart eCommerce, growing the Walmart Marketplace. He serves as Chair of the Walmart Pride Associate Resource Group. In February 2021, Raghav sold Black Shell Media, a video game marketing and publishing startup he founded in 2014.
Raghav has published two ebooks on video game marketing, and has been invited to speak at industry events regarding his work in both video game marketing and LGBTQ+ advocacy.
Raghav has lived around the world (US, Switzerland, Malaysia) and speaks English, Hindi, French and German.
Connect with Raghav on Twitter: @Xinasha.
"Ridge Graduate Turns Gaming Into Successful Company"
April 2017
"Plug In Digital acquires Black Shell's catalogue"
February 2021
"Ridge High Alumnus's Gaming Company Gets Big Break, Finds Buyer"
February 2021