E-Commerce is a huge topic in this digital age. It allows people to purchase items straight from their computers, smartphones, and tablets, all without having to get dressed and drive to the store. In fact, according to CPStrategy, 96% of Americans shop online now, with 44 percent of those sales being digital goods, like ebooks, movies, and yes, video games.
And yet, nothing that makes life easier comes at a low price. With the rise of E-Commerce, came the rise in privacy concerns. An astonishing 29% of online shoppers worry about things like stolen identity, over sharing personal information, and handing out credit card numbers.
For these reasons, game development studios have taken to using payment processors to conduct their business online. As a result, selling digital games, Steam keys, and game merchandise through official websites has never been easier. With payment processors, players can purchase their games and game logo t-shirts without fear of their identity being stolen—or at least less of a fear.
The process is simple, much like any other checkout system, but developers have a lot to benefit from through these processors. While some are just that, payment processors, others are more game service providers, conducting business through all sorts of helpful services, including payment processing. Here are 5 of the most prominent payment processors and service providers in gaming (in no particular order). 
1. Digital River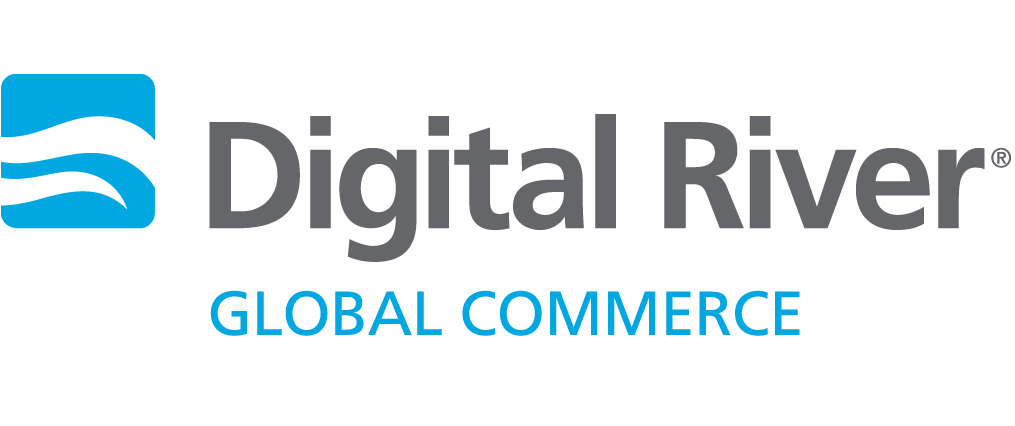 Based out of Minnetonka, Minnesota, Digital River began processing payments back in 1994. What began as a scrappy company stepping into a young gaming industry quickly developed into one of the largest, most popular payment solutions used by companies like Pokemon, Vive, and Take Two Interactive. Every day, tens of thousands of companies—both large and small—rely on Digital River for cloud commerce and marketing and payment solutions on a global scale.
Known for their online commerce intensive resources, global reach, and local-market savvy, the company has helped pave the way in revenue-driving marketing tools and clear, powerful thinking over the last 23 years.
Despite the fact that they work with multiple industries, including branded manufacturing, software and services, technology, Digital River is by far mostly recognized for their work in the gaming industry. They consistently help developers get to market quicker, expand faster and capitalize on the full revenue potential for their games. They feature game launch expertise as well as platform solutions.
But what game studios use the popular payment processors? Well, for starters ZeniMax Media, Inc., owners of Arkane Studios, BattleCry Studios and Bethesda Softworks uses Digital River. That means the payment processor handles payments for games like Fallout 4, Skyrim, Dishonored 2, Prey, Doom, and Quake, to name a few.
NCsoft, the South Korean video game development studio and creators of Lineage, City of Heroes, Guild Wars, and Aion also use Digital River to process payments. Of course, this also includes Carbine Studios, the subsidiary of NCsoft known for making the science fiction MMORPG Wildstar.
2. Xsolla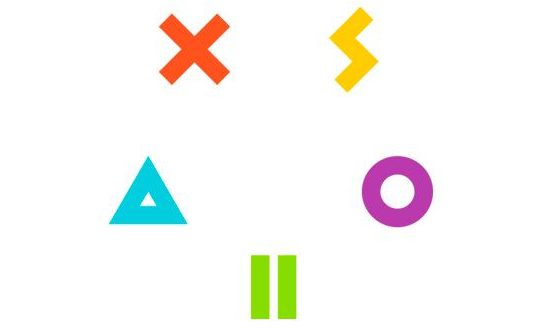 While Digital River may be well-known and lucrative, with some of the biggest names in the industry, Xsolla, a global distributor and publisher of video games, has quickly taken the stage in terms of affiliate and influencer networking, key generation, and distribution—as well as payment processing. It's actually a very popular company and the one with the largest number of clients on this particular list.
The company's objective has stayed the same for the last 11 years: provide a multitude of services beyond just payment processing, so as to provide a one-stop, streamlined solution for all their clients. Think of them as an entire niche store, providing something for every developer's needs. Rather than just process payments, the game services provider offers a whole plethora of services.
For instance, with their PayStation, they provide comprehensive in-game store management where players can purchase items right from within the game. With Unity SDK, they facilitate in-game billing and store management specifically for Unity games. Meanwhile, Pay2Play, their widget, easily makes it possible for developers to sell their games from their own official websites, while even offering things like promotions, discounts, coupons, and even bundles.
The company offers their services through their Xsolla Publisher Account, which gives developers full access to things like analytics, support, anti-fraud, coupon and discount generation, etc.. In fact, clients can manage any promotional package tied to their in-game packages within their account, which means things like bundle sales and pre-launch campaigns become a little less intense.
And the list of game studios that process payments through Xsolla is a hefty one: Crytek, Gaijin Entertainment, Epic Games, Bluehole, and Ubisoft—which they acquired from Digital River. This means Xsolla processes payments for everything from Crytek's The Climb, to the entire Assassin's Creed series from Ubisoft. Some of the games they work with include Infinity Blade, the Watch Dogs series, Enlisted, Shadow Complex, and the upcoming Far Cry 5. They've even partnered up with PlayerUnknown's Battlegrounds, the Early Access massively multiplayer online survival game that's made waves on Twitch.
Most recently, Xsolla teamed up with Ubisoft for the game For Honor, the hack and slash fighting game for PC, PlayStation 4, and Xbox One. This is notable since it was the top-selling game of February 2017 in the U.S. and Japan. The game is ranked 7th worldwide in digital sales.
In fact their relationship with the developer runs deep. Whenever Ubisoft gives anything away or creates a new game, it's a safe assumption that Xsolla is involved to some degree.
3. PayPal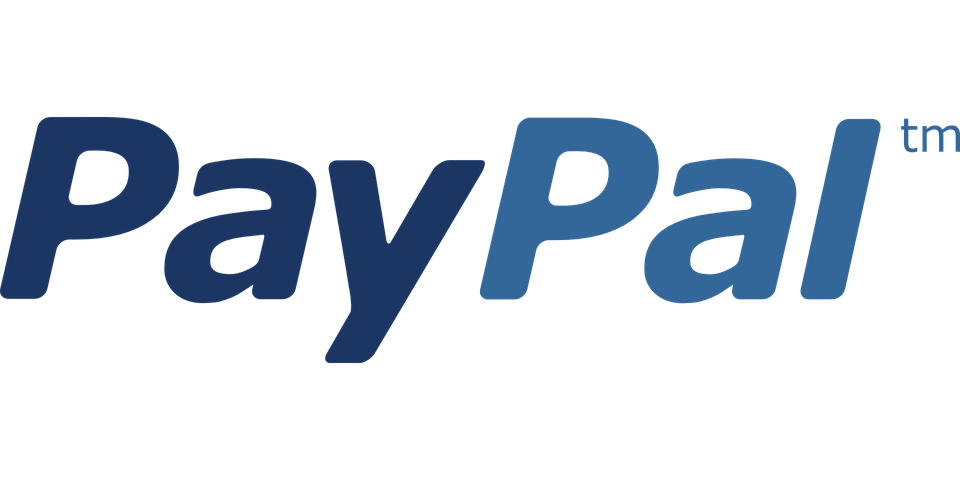 PayPal Holdings, Inc., the American online payments system founded in 1998 has grown exponentially in the last 18 years. They support money transfers on a global scale. Commonly used by just about anyone and everyone who wishes to purchase goods in a safer manner, without having to use their debit or credit card, PayPal has become a bit of a staple. Grocery stores take PayPal as a payment alternative. People even wire each other money to split the check at a restaurant.
It's no surprise that the company has record-breaking numbers. In 2014, they moved $228 billion in 30 currencies across more than 190 nations. Their total revenue for that year alone was $7.9 billion. In January 2017 they reported more than 203 million active accounts worldwide.
These days, their revenue is higher, their client list is longer, and their list of services goes far beyond just being able to pay online. Pay on websites, pay in apps, send money to loved ones, pay in stores, all without sharing your credit card number or personal information.
Due to its popularity and ease of use, game developers like Blizzard Entertainment and Riot Games use PayPal. This means the company manages all incoming and outgoing payments for games like World of Warcraft, Overwatch, and League of Legends—which has now become an eSports staple.
Now, obviously PayPal, while popular, doesn't offer the services that companies like Digital River or Xsolla do. PayPal doesn't cater to any niches and certainly isn't anything more than a payment processor. Why would large game studios opt for PayPal? Shouldn't they benefit from more than just one business solution?
Well, PayPal may do one thing, but it does it extraordinarily well. It's convenient, it's a direct solution to a specific need (payment processing), and it's used by generally everyone. Finding someone who doesn't use PayPal is like finding a relic these days. It's just an easy, simple, and precise solution to a massive business need.
Using Blizzard as an example, PayPal is the payment method and processor of all Battle.net purchases—for all their games. It's how players reload their account funds. You simply reload your Blizzard account using PayPal, then you make your purchase in the store. Or, if you rather pay directly with PayPal, you can do that too, all without loading a balance.
It was also a payment service partner for the auction house in Diablo III when it first came out. While controversial due to gameplay reasons, the auction house once served as the principal means of both trading and acquiring gear in the game.
There were two types of methods for retrieving funds won in the game's Real Money Auction House (RMAH), the primary being PayPal. It was in charge of distributing action house proceeds to translate into real-life funds. When a player won an auction and sent it to their PayPal account, they could choose to send it to a valid credit card, checking account, or just use it to purchase items anywhere PayPal is accepted, which is basically anywhere on the internet for Western players.
To explain their choice, Blizzard stated that over 70% of gamers are PayPal users. It was a logical choice for the large developer, simply for the sake of usability. By partnering up with a service that most players already used, they managed to streamline their auction house as much as possible.
4. GlobalCollect

Ingenico ePayments acquired GlobalCollect back in 2014, and nothing but good things have come of it. Ingenico is known for being a global expert in all things payment processing, and has been leading the charge for more than 30 years. They provide smart, trusted and secure solutions to empower commerce in-store, online and on mobile. Their clients can accept any means of payment, from credit cards to alternative payment methods.
To cater to more client needs, Ingenico has even added some services, and now boasts unrivalled geographical coverage, as well as a comprehensive global network of financial institutions and payment methods. In other words, they are available anywhere in the world, and know just about anyone you'd likely work with. Transitioning, or setting up a payment processing method with them is simpler, solely because of their large size and influence.
GlobalCollect processes payments for a large array of e-commerce websites, banks, well-known stores, hotels and catering, hospitals and clinics, to name a few. Some of the industries they work with include digital goods, banking, retail, hospitality, health, and even petrol.
Zoning in on their global payments for gaming, the company processes more payments for MMO'S, online game publishers, and casual gaming platforms than just about any payment processor. One of the major reasons behind this is that they provide international payment products that aid in localization strategies. Any games are welcome, including free-to-play, download to own, subscription models, pay-to-play or virtual item selling.
Perhaps the most prominent game studio working with Ingenico's GlobalCollect is Valve, creators of Portal and Portal 2, the iconic Half-Life series, Left 4 Dead, and Counter Strike.
When asked for a testimonial, Valve leaders had this to say about GlobalCollect:
"Valve has benefited from GlobalCollect's extensive experience of worldwide payment processing as well as in-depth knowledge of alternative payment methods, cultural payment preferences, and the video gaming industry.

So it was a logical choice to go with GlobalCollect as a PSP to help Valve tap into the huge potential of BRIC gaming markets."
Being one of the largest game developer names in the industry—and the creators of Steam, the most popular online gaming platform known to man—Valve had a lot riding on their payment processor choice. They work with business partners to help them realize their global growth ambitions, such as their aspiration of reaching the Russian market.
To facilitate this, GlobalCollect localized Valve's approach by offering domestic alternative payment methods, stepped up fraud protection, and advised on cultural payment preferences. In Russia, consumer confidence in financial institutions is low, so opting for eWallets was the best approach.
5. Visa
After PlaySpan, Inc. got acquired by Visa Inc., players thought the company had gone completely under. However, Visa is one of the largest, most recognized companies in the world, and as such, anyone who works with them is guaranteed success. Visa is a global payments technology company that works to enable consumers, businesses, banks, and governments to use digital currency. As industry leaders, their objective is to improve the lives and economies around the world.
Visa, Inc. advances financial inclusion to help during times of crisis, making philanthropy a major focus. It makes sense too, considering they work with just about everyone, from the common Joe with a Visa card, to fortune 500 companies. Their market cap, according to Forbes, is $206.4 billion.
In terms of game development, Visa, Inc. provides developers and content producers of online games a trusted monetization platform for safe, convenient purchases. They work with in-app and online purchases, and allow their clients to accept well over 100 payment methods all across the globe.
The only trouble is that Visa, Inc. isn't niche. It doesn't cater specifically to the industry, nor does it help with anything else like metrics tracking, or coupon/discount generation. Because they largely work with basically all industries, they cater to everyone's common need: payment processing. So, assuming you're a developer who just wants a safe, proven way for players to purchase your game, Visa is enough.
One of the companies that's using Visa Checkout for their games and game merchandise is Square Enix Co.. The Japanese video game developer, publisher, and distribution company uses Visa's safe payment processing on a global scale, ensuring their customers get games and merchandise without hassle.
It's About More Than Payments
At first glance, considering a payment processor to incorporate into your website may seem rather mundane. An easy choice, one that solves a single problem: accepting payments. However, payment processors are so much more. They provide a safe method for players, your customers, to pay for your games and merchandise. They're the ones who help track all incoming finances, so the process is much more streamlined for you.
And depending on who you select as a payment processor, you might just get a few additional resources. For instance, with Xsolla, developers get a payment processor, direct access to affiliate and influencer networks, white label authentication system and game launcher, along with the ability to track high-level business KPI's.
On the other hand, large developers who have global growth aspirations, like Valve, benefit from highly specialized processors like GlobalCollect. They not only process payments, they advise on strategies to make growth a possibility.
Selling digital games, Steam keys, and game merchandise through official websites is what helps game developers of today make their own mark in the industry. While selling on third party platforms is smart due to the exposure potential, selling on your own website allows you to put a stamp on your own method of selling. Being able to cultivate your brand is invaluable. And payment processors can help support that goal.
---
If you enjoyed this article, go ahead and retweet it! We love making new friends here at Black Shell Media, so don't be a stranger.
This is a sponsored article that includes a paid promotion for Xsolla.