This post is Part 3 of a three-part series outlining how to network at a gaming convention. In Part 1, we discovered the strategies to networking before a convention. In Part 2, we learned how to make small talk, connect with the person, and get their contact information during a convention.
In this post, we'll cover what to do after a convention: the all-important follow-up and how to build a great life-long relationship.
Why is the Follow-up Even Necessary?
Imagine spending thousands of dollars to attend an event and hours of precious social energy chatting it up with amazing people. Then you return home and back to the daily grind with nothing to show for it. Thousands of dollars down the drain.
Following up turns you from a spectator who is just watching the event go by to the all-star player who everyone is rooting for. If you're like me, you probably skimmed through this post and wondered why you need it.
No, the TL;DR isn't, "Follow up – got it!"
STOP. Take a moment and read this.
Failing to correctly follow-up will turn your warm, in-person relationships into ice cold acquaintances. Below, I've outlined a system to help you properly follow-up to improve your chances of building relationships that benefit everyone.
"If you don't have a systematized and automated Keep in Touch Strategy in place, you may, as the old saying goes, leave a lot of business on the table." – Michael Port, author of Book Yourself Solid
Organizing Them Into a List
During the event, there are people you want to follow up with and those you wished you ignored.
I want to share this: Just because you didn't make a strong connection in person doesn't mean you have to ignore them.
During a convention, people are exhausted. A speaker may have interacted with hundreds of individuals before you came up to them. They may have run out of steam. They may also be terrible at small talk. That doesn't mean you should write them off and ignore them.
To make this easier for you, sort people into three lists:
People who I want to thank for the chat
People who I want to help/they can help me
People who I think are awesome, and I want to stay in touch
People Who I Want to Thank for the Chat
It never hurts to be polite. At GDC, I've had slot machine designers and real estate brokers drop their cards in my hand. I've also had tired developers who just didn't have the mental energy to hold a conversation and excited wannabe game developers who only wanted to talk about their "innovative idea." I sent them all a short email to thank them for chatting with me.
While it's easy to ignore them, don't close these doors. These people may connect you to others, or you'll cross paths in the future. I followed up with an individual who worked in the insurance industry. They introduced me to their brother who was a programmer. He connected me with his friend who worked at Microsoft's gaming division. You're always five degrees of separation from Kevin Bacon and even fewer degrees to someone in the games industry.
People Who I Want to Help/They Can Help Me
I'm not the best at explaining things on the spot. I prefer to use visuals and draw diagrams, which is hard when you're in-person and left your comically large whiteboard at home.
During a conversation, I take note of problems they have and how I can help. Or maybe they shared something that I want further details on.
People Who I think are Awesome, and I Want to Stay in Touch
Did you happen to meet a famous member of the press? Did a speaker's presentation affect you? Did you love a Youtuber's booth? Let them know!
This strategy is not a networking hack. It's just good karma. Having been a speaker myself, I still get trickles of emails thanking me for speaking. That has turned into friendships later down the road.
(cough This also works for blog authors! Go ahead, say some nice words in the comment section!)
The Follow-up
Post-conference, names will be forgotten and business cards get left behind. Following up allows you to quickly jolt their memory and bring you back into their view. Take the initiative. After the convention, follow-up within 24 to 48 hours. Unless you made the biggest impression, people would start forgetting the details.
If you don't have an objective to the follow-up, then keep it short.
This works for two reasons:
1) You want to gauge their interest. If they're busy, they might not reply until days/weeks later.
2) Sending a long email may look like work. After a long convention, the last thing people want to look at is someone's work.
The goal of the first follow-up is to get the ball rolling for future conversations.
What to Write in Your Follow-up Email
Expect Nothing in Return
Follow the Philosophy of Giving. Author and speaker Zig Ziglar says, "You will get all you want in life if you help enough other people get what they want." Expecting a reply or a favor may hurt you if it doesn't happen. There could be a lot of reasons why they didn't reply. They could be buried in emails and be too busy to respond, for example. Keep an open mind, continue helping others, and try again.
The Small Ask
Friends help friends. If you start your first digital conversation asking for favors and making requests, the recipient will feel used. During the in-person conversation, your partner may have just acted politely about doing you favors.
The follow-up email allows you to gauge their reaction.
NO to "I need you to work with me and get me on your website."
NO to "Can you download my game and tell me what you think?"
YES to "Can I take up like 5 minutes of your time with questions?"
Be Memorable
Hey Dave! It was great to meet you on Thursday. You were HI-LAR-E-OUS! A hoot and let's chat sometime!
There's nothing in that exchange. It was fluff, and there was no real conclusion at the end.
"Let's chat sometime," translates to, "Let's never talk again."
Dave on the other end will probably reply, "K! thx!" and the conversation is dead.
Hey Dave, it was great meeting you at GDC. I really appreciate your thoughts on how to get PocketGamer to pay attention to me.

I took some time to look at my pitch emails. You're totally right. They're all ME-centric. Not a single line expressed why they should play. I'm going to re-write it and send it off on Friday. Want to know how it goes? I can share it with you too.
Let's break this down.
The author starts with giving a bit of appreciation to the recipient.
The author references the original conversation.
In a world where everyone has advice, the author took action. The author took Dave's advice, looked at her pitch emails, and will try again.
The author was clear about what's happening next. She plans to send another pitch email on Friday.
The author wraps it up with a small ask to gauge interest: "Want to know how it goes?" How can you say no to that?
Before You Hit Send
Set up email tracking so you know if your recipient received your email or not. You can use a free tool like Hubspot's Sidekick (now called Hubspot Sales), which is a Chrome extension for your Gmail.
If you notice they haven't opened your email after a while, you can ping them on Twitter or bump the email to let them know. You may have caught them on a busy day.
If they ignore you a second time, learn from your mistakes and move on.
Taking This Relationship to the Next Level
The whole purpose of networking is to build real relationships. A while back, I met a programmer who I hoped would turn into a life-long friend. We got on the phone, and he goes into a long pitch trying to turn me into an investor for his indie company. Gross. Recently, he reached out again—but in a very generic email blast to his entire address book looking to fill a non-paying marketing role.
I was being used.
The best business relationships become so intense that you'll invite them to your BBQ and introduce them to your friends and family. Let's go into how to make that happen.
Thoughtfulness
Former U.S. President Bill Clinton was a powerful networker and amazing at the follow-up. Even when he was President, he'd frequently call people to check up on them. One anecdote: While filling out a crossword puzzle, the answer reminded him of a friend. Mr. Clinton ripped out the crossword puzzle and mailed it to his friend with a personal letter.
You don't have to go extreme like mailing personal letters, but you can easily recreate that thoughtfulness with Twitter and emails.
Remember the Details
After a networking event, a CEO of a software company emailed me personally and asked if I made it safely back home to Philadelphia (where I lived at the time). He then referenced my girlfriend's job, my cats, and a few other highlights from our chat. He was a person of high status, but he still took time to pay attention to me. He became one of my mentors.
You may have shared personal things during the conversations (Birthdays, children, celebrations, etc.). Pay close attention to those little details. After the conversation wraps up, write it somewhere. If someone mentions their birthday, open up your calendar. If someone says a hobby, put it on their business card.
Setting up Reminders
Building real relationships takes time. Professional networkers use systems to manage this process.
For someone with whom I want to connect with, I set a 30-day, 60-day, and 120-day reminder in my calendar.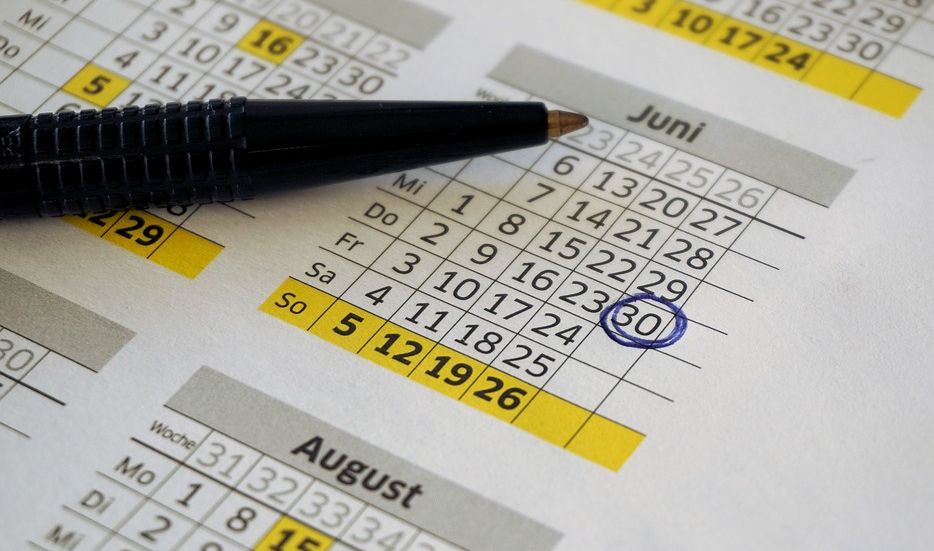 On those dates, I send them another short email. The email typically consists of something thoughtful, something they talked about, or even just to catch up.
Another method is to use Boomerang for Gmail, which returns their email back to you every few weeks/months. That way, you can pick up right where you left off.
Let's Get Ready to Mingle!
Networking can build long-lasting relationships. If you followed me from Parts 1 and 2, there's a lot of systems I use to build these powerful relationships. By using systems to network, you'll spend less time in your head and more time making powerful connections.
If you're still struggling to figure this all out, you're in luck! The easiest way to get the ball rolling is right here by leaving a comment. Let's start a conversation!