Making your players wait for content is one of the best ways to hurt potential sales of your game. That includes slow downloads, laggy installs, and additional updates. Players want your game and updates, but waiting goes strictly against everything they're used to. In fact, a study conducted by Jampp found that attention spans decrease by 88% per year. Slow loading websites as a whole cost the American economy more than $500 billion every year. Everyone is so used to getting what they want so fast, that attention spans suffer when they have to wait longer than a few seconds. Society is no longer used to waiting. So, why should your potential players?
The real trouble lies in game delivery and updating. For a small indie team, these issues can prove a daunting task to manage on top of marketing, PR, community engagement, and actually doing development work. Updates don't take care of themselves, after all.
Luckily, there are several companies that develop and deliver game publishing software solutions for game developers and publishers. These solutions typically offer some sort of patch management and delivery utilities that make it possible for players to download, install, update, and launch a game from a single interface. A few even offer methods in which developers can engage directly with players, all the while both promoting and monetizing their games. Best of all, these game launchers tend to be easy enough to use, and offer plenty of helpful documentation to guide you on your way to success.
In this article, we're going to break down the top seven most popular game launchers available on the market today, and highlight some of their key features. They are in no particular order, since each one tends to cater to certain developers compared to others. It all depends on what your needs are.
Digital River
Known for their solutions in cloud commerce, subscriptions, merchant services, payment processing, and more, Digital River is a well-known launcher in the industry. Their motto is to get developers the most revenue possible, without sacrificing player experience.
Developers who work with them get to market quicker, hence expanding and capitalizing on the full revenue potential for their games. After all, the faster you deliver, the less chaotic things get. And Digital River's complete payment processing and ecommerce solutions definitely help keep things straightforward.
The launcher offers plug-and-play integrations that make it easy for players to start playing quickly. They also offer customizable purchasing experiences and platform solutions, all backed by years of game launch expertise. Working in tandem with them you determine the customer experience, merchandising and monetization model, while they customize your store, and commerce experience.
Solid State Networks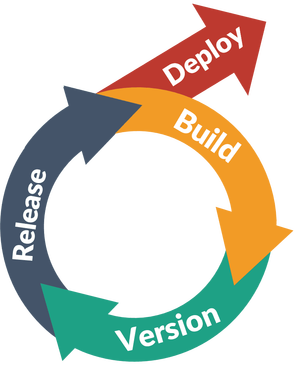 Solid State Networks has been improving the way developers and players download online games since 2005. These days, they are largely attributed with creating the industry's leading solution for release automation, making it an obvious choice for development teams that want to stay on the cutting edge of technology.
The company's answer to game delivery and updates is DIRECT, which eliminates the amount of time you spend on tools, scripts, and infrastructure. One script integrates DIRECT with an existing build process, and moves everything over to the Amazon Web Services cloud.
In other words, DIRECT stores every release version for your game and makes it possible to determine which releases are kept and for how long. It also makes testing faster by providing an infrastructure environment for internal teams and partners. The production-ready infrastructure saves time by not having to stop and build another environment. You go straight to pushing the game.
Speaking of pushing, DIRECT allows you to push a release to production button at any time, so you can deploy game builds to players quickly and efficiently.
And if you're wondering if your game engine is compatible, you're in luck. DIRECT supports pretty much every game engine you could use, even proprietary ones. Everything from Unity, Unreal Engine and Cryengine to Lumberyard is supported.
Of course, as with anything there are drawbacks. Solid State Networks is primarily CDN, which means it doesn't support Binary Patching. For users of File by File patching, this is a major loss, as CDN tends to be more expensive.
Xsolla
A popular game publishing services provider, Xsolla, known for working with companies like Ubisoft, Twitch, Crytek, and Steam, has a game delivery solution that really packs a punch. It is ideal launcher for developers that need help with more than just one thing.
Their Xsolla Publishing Suite is a collection of tools and services that includes Xsolla's PayStation, the useful Xsolla Network composed of affiliates and influencers, Xsolla Login, and the Xsolla Launcher. Each tool within the suite helps when publishing a game worldwide, and makes it possible to display localized currencies and languages, all while providing local payment methods to players within a specific region.
The Xsolla Launcher itself is designed for game developers who don't have their own game launcher, or for those who want to upgrade to a higher quality and functionality. Some of the benefits it provides are user authorization and registration through Xsolla Login, games and updates can be delivered to the end user without the need of a CDN, and games can be launched on PC, Mac, and Linux. Players can stream games on any streaming platform, including YouTube, Twitch, and even Facebook.
The Xsolla Widget, better known as Pay2Play gives developers the freedom to distribute games and DLC directly from official websites without having to be bound to any specific system or marketplace. Just choose whether you want to sell activation codes for marketplaces like Steam, Origin, and uPlay, or offer direct DRM-free downloads. You can even do both.
Xsolla's solution allows developers to actually sell the game, while Xsolla provides legal support, tax calculation, reporting and paying taxes. They also offer 24/7, 365 customer support for all payment related issues of end users.
The service also boasts local payment methods in local currencies through local banks, making payment processing faster. Create DLC and bundles quickly, and run a promotional campaign, complete with region-specific promotions. There's only a 5 percent charge on any transaction.
Backed by the company's anti-fraud system and featuring over 700 payment methods, the widget also allows developers to access an affiliate network consisting of streamers, gaming media and pro gamers. This is invaluable for those who want additional promotion without the additional cost.
The system is easy for players to use as well, since they will see a game description, purchase price and pre-order information if you haven't launched the game. From there, they select their preferred payment method, and receive activation instructions through email.
Xsolla is a great launcher for developers who require help in multiple areas, not just game delivery and updating. The company makes it possible to expand your outreach with smart marketing resources, and provides a smooth, efficient process for players that is sure to please.
Akamai
Akamai understands how important effective content distribution and downloading is in terms of maximizing player acquisition, retention and monetization. This should come as no surprise, since they are the largest cloud delivery platform in the world. They specialize in things like DDos and application protection, CDNs, image management, and even mobile performance—an absolute must in today's market.
For developers looking to stay competitive while still managing finances, Akamai Download Delivery comes as a blessing. It delivers your game to players globally and quickly, while keeping distribution costs at a record low.
Some of the benefits of using their services include:

Rather than simply focusing on delivering the game and allowing for updates to be made easily—much like other game launchers do—Akamai also focuses on the ongoing quality of it all moving forward. Some of the challenges they solve are ever-expanding file sizes, supporting large and sometimes global player bases, and handling periodic demand surges, some of which can be many times the daily average, especially upon first launch. They actively solve problems like long load times, reduced completion rates, and higher support costs.
In other words, Akamai is a fantastic solution for game developers who want to do more than just deliver and update their game. The company looks at those things as surface level actions, and focuses on ensuring smooth sails by limiting the different types of problems that tend to arise due to latency, congestion, and bottlenecks. Their Download Delivery system isn't just about deliver, it's about being reliable and high performing, being able to deliver over 100MB file-based content over the internet, while maintaining quality standards.
Limelight Networks
Among the companies that work with Limelight are Nintendo, Pokemon, and Gamevil. The premier content delivery network (CDN) provider enables their clients to deliver faster content online, from websites to apps, video and game/game software. In a world filled with daily updates and cross-platform distribution needs, Limelight makes it possible for companies to stay fast, reliable, and secure, which is highly important when dealing with online content delivery.
The way they see it, when your game is released, you need to deliver copies quickly and efficiently. You need to scale beyond just launch—in fact, you need to make it flexible for any unexpected spikes.
Their experienced team helps developers setup and implement a secure, scalable game distribution method on a daily basis. As shown through their "Gaming Interactive Industry Architecture" below, they develop the system you need, help you promote your game through things like video integration, then deliver your game so players can enjoy it—hassle free.
Something that sets it apart from the other game launchers on this list, however, is how they consider video support a part of content-sharing. Limelight aims to not only deliver your game, but also keep your game trailers up, to ensure marketing is smooth the whole way through. But their focus on video isn't all they have to offer: their goal is to protect developers from malware, both during launch, and after.
For those wondering how Limelight approaches global delivery, their Cloud Storage Services help aid the process by helping you manage and share a game, or video files. Things like their automatic device detection is built in, so you can stream video on mobile phones, PCs, or tablets. More so, it offers Cloud Security Services that scan your game for malicious DDoS attacks.
Some of the benefits that Limelight Networks offers its customers include fast downloads, secure delivery, cloud leverage, video sharing and streaming delivery, and monetization. Their ideal game launch looks safe, hiccup free, reliable, and filled with Let's Play videos that fans can watch anywhere in the world. If this sounds like it's for you, look no further.
KeyCDN
KeyCDN is a self-proclaimed passionate team based out of Winterthur, Switzerland that operates on high-performance content delivery networks. Their motto is to make delivery smarter, while making the process significantly less expensive. Founders Jonas Krummenacher and Sven Baumgartner have grown their company by focusing on providing fast, scalable and reliable game delivery with room for updates.
The company prides itself on being different than other CDNs. One of the things that they do differently is providing raw logs in the dashboard exclusively in real time. They also offer a static low price on their services globally, which makes it easy to calculate the cost of your expected bandwidth per month. Their platform, built by CDN engineers with a performance mentality, provides delivery technologies like Origin Shield, HTTP/2 and OCSP stapling.
Some of the things that KeyCDN can boast are an optimized TCP stack, with a 100% SSD coverage that make their delivery speedy, real-time stats so you know exactly how your game is doing at the moment, and a latency based routing capability to ensure performance and scalability for those times you can't predict, like spikes in sales, or even complete halts.
Of course, all of this may sound daunting at first. There is a lot of lingo here that some developers might not understand unless they've worked with game launchers for several years. The good news is that KeyCDN supports integration tutorials through WordPress, MODX, kirby, Magento, and Drupal, to name a few. For detailed guides, look no further than Laravel or Rails.
For developers who can't find a solution for their websites, as well as delivery, updates, and marketing, KeyCDN might just be the winner. It has 25 data centers, a 94% average HIT ratio and costs an average of $40 or less per TB. In fact, out of all the game launchers listed in this article, KeyCDN is the only one that was forward about their pricing on the front page.
If you're still not convinced, KeyCDN is currently offering a 30-day free trial. Get started quickly and figure out if it's the game launcher you've been looking for.
MaxCDN
MaxCDN isn't your average game launcher. They refer to themselves "as geeked-out as your gamers." And their mission is to deliver your game to players who demand a lag-free experience. Trusted by companies like StumbleUpon, Ionic, WP Engine, and 9GAG, MaxCDN has a global presence, a smart network, and smart acceleration, so your content is delivered fast, with exceptional traffic shaping logic.
With MaxCDN, developers get instant purging, which removes any old versions, so the players get the latest content. Realtime Analytics are also offered, allowing developers to see how players are interacting with the game right in the moment. RESTful API is another feature, which gives developers complete control over how content is delivered thanks to a friendly API.
In the name of making everything as easy to use as possible, the innovative company offers a full back end control panel, automated account creation and plugins that are compatible with all the major CMS's. And if there's still any trouble, there's always the dedicated account support team.
Much like Akamai and Limelight Networks, MaxCDN aims to deliver games quickly and efficiently. While they don't boast a scalable model, capable of flexing based on unexpected spikes in demand, they do make a note of updates. Other launchers explain that updating your game is important, but they don't list a specific feature for it. With Instant Purging, developers can put their worries to rest. The feature's whole purpose is to make updating game content as simple as it can possibly be.
If you're a developer who likes to know exactly what features a game launcher offers, MaxCDN may be for you.
The Game Launcher For You
The truth is this is a short list of possible game launchers you could use to both deliver and update your game(s). There are countless options out there, but we've lined up some of the top options that have proven time and time again that they are capable of meeting developer and player demands.
And meeting those demands is important. Not only is it a matter of being able to deliver your game, but to be able to do so in a quick, efficient, and safe manner. More so, it's a matter of keeping it all consistent, despite any spikes in demand.
We live in a society where waiting too long for anything is just not worth the effort. In a culture of rapid consumerism, it's a joy to be able to pre-order, or purchase a launched game effortlessly. Players don't like to wait for the game to be delivered, they expect it to be readily available as soon as possible, if not faster. They expect that updates will be pushed out regularly and quickly as well, optimizing the product that they paid for.
For these reasons, game launchers are an absolute must. It's all about finding the right one to fit your needs. Do you need one that provides game delivering and updating services exclusively, or do you need one that does other things, like connect you to influencers for marketing prospects, or facilitate video integration for trailers and Let's Play videos? Maybe you'd benefit from one like Akamai, who prides itself on being ready for the worst. Or perhaps, you need to reach out to Xsolla and talk to them about potentially offering your players some discounts or coupons.
Whatever your needs as a game studio might be, keep your game in mind. What is your target audience, and what do they expect from you?
---
If you enjoyed this article, please don't hesitate to retweet! Also, we love making friends here at Black Shell Media, so don't be a stranger.
This is a sponsored article that includes a paid promotion for Xsolla.