If you want your game to get covered by journalists, bloggers, and influencers, having a solid and effective press kit is absolutely necessary. Whether it's AAA titles like Prey or indie titles like Nuclear Throne, games that want to stir up a lot of attention from the press have to provide journalists with enough information.
A good press kit should be simple, to-the-point, and show off the best aspects of your game. The resources in your press kit are the resources with which the journalist will put together a review, so you have to make sure they are clear and organized, as well as high quality.
This article will explain the basics of putting together a press kit and give you some examples of do's and don'ts when you are doing so.
Press Kit Assembly
There are many methods in which to organize a press kit, each of which do something specific. For instance, creating a .zip file makes it possible to email a press kit to journalists directly, and with the use of a key management feature, you can track who's redeemed them, and get a sense for how effective your outreach is. Meanwhile using websites that host press kits online makes it possible for curious journalists to search for them. Ideally, game developers should be using most—if not all—possible organization methods to reach their target audience.
To digitally organize a press kit, it is essential to first pinpoint any events, such as open beta, game releases, or major updates. Organizing a press kit in conjunction with any game events can boost your outreach simply by having information readily available. It's professional, and certainly takes advantage of the added publicity during that time. If managing it all proves too much, consider using a campaign management feature, like ActiveCampaign, or Xsolla's Publisher Account.
Create a downloadable version. This can be in the form of a file (.zip), or even a link to Google Drive. When placed on the bottom of a web page on an official website, this can make it easier for press members to get the information they need, with little to no effort. Be mindful, however, as it is important to use clear file names, so there is no question as to what is being downloaded.
If you have a set of screenshots, make sure you name them clearly. A good naming practice for screenshots would be "GameName_Screenshot_1," "GameName_Screenshot_2," and so on. The idea is that if a journalist has ten press kits downloaded and is trying to find a specific resource, they should be able to do so easily. Name your press kit something like "GameName_Presskit_May2017" to be descriptive and clear.
Of course, rather than just making the press kit downloadable and calling it a day, it's important to also create a website version of the press kit. This is usually a page (or a few) on the studio's official website, dedicated solely to the press kit for a specific project. Some studios opt to use services like IGDB or DoPresskit for organizational and hosting purposes.
Included in both forms of your press kit, there needs to be a factsheet (explained in the next paragraph), a description of the game, at least two trailers (one gameplay, one promo), five or more screenshots, and contact information so the press can reach out with any questions or comments. Although not entirely necessary, the press does enjoy seeing concept art in press kits, as it helps make the connection between the starting point and the final product. Any major changes in style and tone often make it clear what the team behind the project is attempting to convey to the players.
A good factsheet should include at least all of the following:
Game name

Game price

Developer name

Publisher name (if applicable)

Platforms where the game is available (links to Steam, Humble, itch.io, etc.)

Release date on each platform

Genres

External links (website, social media pages, development blog)
In terms of website organization, there are several ways to design the web page dedicated to the press kit. The objective here is to be as straightforward as possible, rather than experimenting with complex layouts for the sake of artistic merit. The press likes for all the components to be labeled clearly from either top to bottom or left to right at the very top of the page for ease and speed of access. When they click on a category, they expect for all the desired information to be readily available to them. This cuts down on any frustration, loss of time, or sifting through irrelevant information. Remember, journalists receive and go through hundreds of press kits on a weekly—if not daily—basis. Keeping your press kit simple and easy to read increases the likelihood of you getting coverage.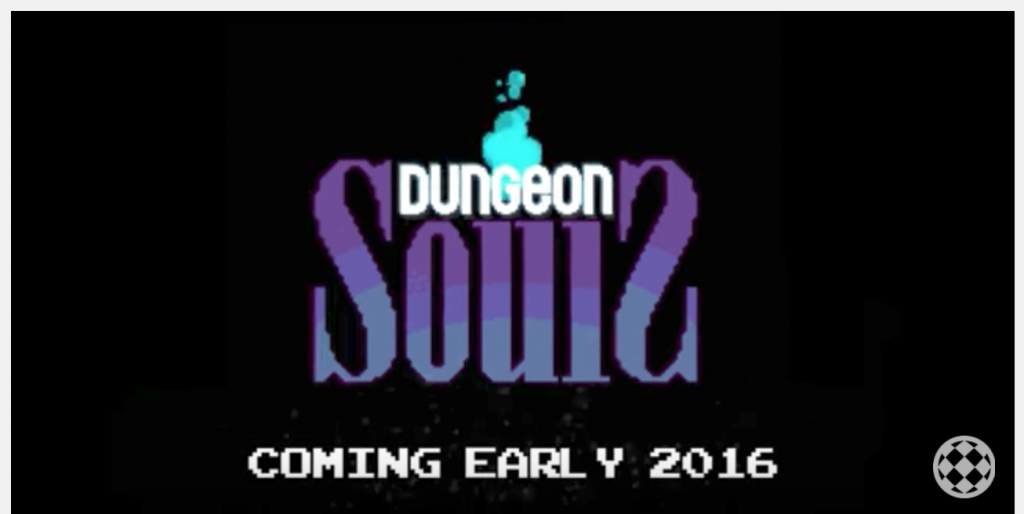 Names for trailers are also important, as each one needs to have an objective. There should be one gameplay trailer at the very least, although it is better to have a promo trailer as well. Each trailer must have a singular focus to avoid repetition and show off as much as possible in as little time as possible. Most studios with exceptional press kits create descriptive videos and focus on elements such as weapon and skill tree design, level design, storyline, and even an antagonist spotlight.
The same rule applies to screenshots, as each one needs to convey a certain feature available in the game. If a game has a stealth focus but also contains action-packed run-and-gun missions, there should be at least one screenshot per theme, making sure to keep the ratio of features in the screenshots close to the actual game.
Successful Press Kits
Arkane Studios just celebrated their successful launch of Prey, a re-imagining of the 2006 original. The press kit for the game, hosted on IGDB, is a clear example of what should be done. The factsheet contains developer information, a release date for the game, platform information, and links to the publisher website and social media.
More so, the description is kept short, at one well-written paragraph. It does not give out too much detail, like the playable character's name and origin, but it does lay out the overall plot of the game. It can be summarized easily: You're a subject of an experiment on a space station and are now being hunted by hostile aliens.
With twelve trailers/videos, the Arkane team took a traditional AAA approach,which indie developers are not required to use (usually two to three videos at most will suffice). However, each one is clearly labeled with the subject covered, like a weapon and power combos trailer and a tour of Talos I.
And with just five screenshots, the team managed to showcase the space station interior, NPC design, level design, enemies, weapons, and the playable character.
To top off the press kit, Arkane added social media links as contact information, thus unifying the press with the players their coverage will cater to. This makes it easier for journalists to research not only the studio but also the studio's interactions with fans. It may even encourage journalists to tweet something about Prey, potentially helping out their own social media presence.
Another example of a fine press kit is one that was created by Ubisoft. The Tom Clancy's Ghost Recon: Wildlands press kit, also hosted on IGDB, contains a detailed factsheet with developer information, a launch date, platforms list, and links to social media. In fact, there is a total of three links in the factsheet alone, which give members of the press more information without having to overload the page.
The description for this game is much longer at three paragraphs, but this isn't necessarily a bad thing. Tom Clancy's Ghost Recon: Wildlands is the type of game that requires more explanation, as it contains a cartel, the Ghosts, and the point at which they meet. It is one paragraph each, all flowing into a solidly written description.
The Ubisoft team also opted for twelve trailers, all of which convey something in particular, such as stealth, a look at the cartel itself, and single-player gameplay. Each video is clearly labeled for ease of use.
The five screenshots are ideal, each featuring a different landscape available in the game, as well as weather conditions. NPCs, vehicles, and forms of cover are also clearly shown.
Finally, the contact information is a series of links once again, directing the press to other outlets for more details.
Press Kits That Need Some Work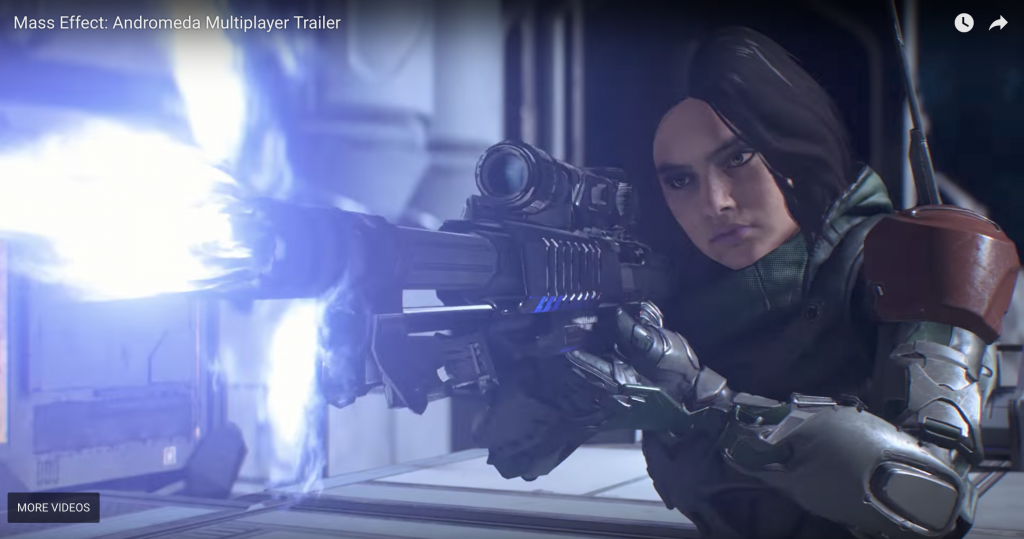 Of course, there are many press kits that fall short. These kits often contain all the information needed but lack components that show individual aspects of the game. Even if the games themselves do well, they may be poorly represented by their kits.
In the case of Mass Effect: Andromeda, their factsheet is flawless, with all the developer information listed, including the founding dates for both BioWare and BioWare Montreal. The release date, platforms list, and important links are all readily available.
Unfortunately, the trailers are not all there. There is a total of six, half the AAA-recommended amount. Despite being of exceptional quality, the videos all repeat themselves, as each one is an official trailer for events like E3 or EA Play. The only one that shows a different aspect of the overall game is the one where the team focuses on Natalie Dormer's voice over.
There are five different screenshots, which meets the desired count. Each one focuses on something unique, such as vehicles, character design, level design, and combat. The EA team did a fantastic job of conveying the elements that keep Andromeda true to the franchise, while also highlighting originality.
To close the press kit, they list social media links, which help direct the press to more information.
Overall, the press kit isn't terrible, it's just that the trailers selected fail to do what they should. A press kit calls for information. Adding game trailers that all restate the same points does the game a great disservice and makes it that much more time consuming for journalists to provide coverage.
Proper Press Kit Composition
The purpose of a press kit is to reflect what the game is all about and why players will love it. It is meant to highlight features, gameplay styles, characters, and other awesome aspects of the game. A good press kit does more than simply convince members of the press to report on the game: ideally, it helps steer the coverage toward a more positive light. In that same vein, press kit is not just screenshots, videos, and links. It is quality content that focuses on unique game aspects and tells a story. There should be no repetition, since this can convey the message that the game itself is lacking in content.
Remember, journalists can only spend a few seconds skipping through content on each press kit they open. They get hundreds of emails on a daily basis and there's only so much time in each day. Hence, they skip around content, skimming whatever is important to them, to get an overall idea. Anything short of quality and they move on to the next game. Keep this in mind when designing your next press kit, and you'll be good to go.
This is a sponsored article that includes a paid promotion for Xsolla.