We just launched Dungeon Souls, our most popular title, out of Early Access last Friday (12/02/2016). By the middle of the weekend we were the number one title on the "Popular New Releases" section of Steam. I'm going to start off by talking a bit about the impact of being in that position, and then I'll explain our strategy on how we got there.
First off, let's look at traffic to the Steam page. According to Steam's built-in analytics, from 12/02 to 12/06, we netted 10,286,580 impressions on Steam and had 378,281 visits to the store page. I'm not going to share how that converted to sales, but I will say that we are happy with how the results turned out—and our goals were met!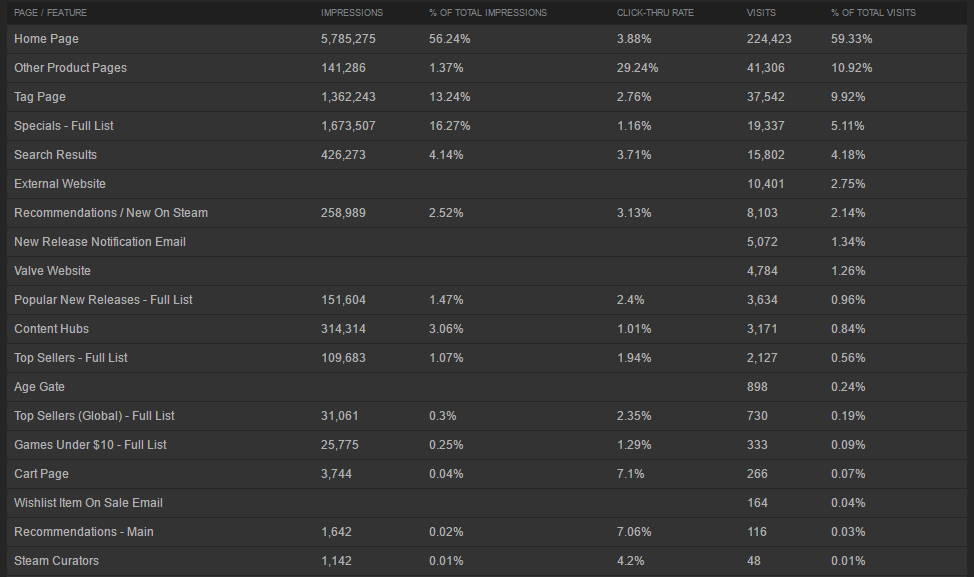 Of these 10 million or so impressions, I was pleasantly surprised to find that a whopping 54% (5,567,859 impressions) came from the Popular New Releases List. This translated into a nearly 4% click through rate, meaning 218,718 people came to our Steam page after seeing it in the list (58% of our total visits). WOW! That's enormous. We got several other impressions from different parts of Steam—1.36 million from the tags page (13.24%), 1.67 million from the "Specials" list (16.27%), 426,000 from search results (4.14%) (having "Dungeon" and "Souls" in your title is great for search visibility, I must say), and 258,000 from the Recommendations/New on Steam section (2.52%)—but nothing came even close to the visibility the Popular New Releases List gave us.
Seeing this data confirmed what we all know and have read about in so many blog posts time and time again: getting out of the gate quickly and having a strong initial impact is key in how your game will do and the visibility you will garner. The question is, though, how did we do it? I'll walk through a few aspects of our launch marketing strategy for Dungeon Souls. I'm only going to focus on bits of our strategy that any developer can replicate—our launch included strategies that are unique to our position as a publisher, like posting about the launch in our fan Steam group with 50,000 members and partnering with Alienware to host a giveaway across Twitter.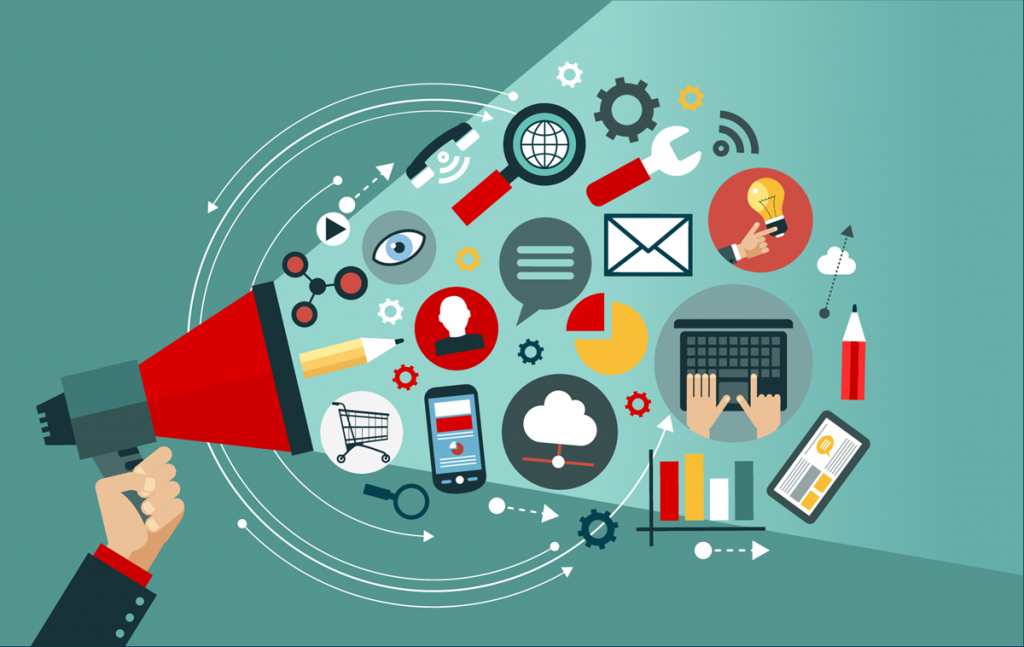 Pre-launch Outreach
A few days before launch, when we had finalized our launch date, I emailed several streamers and journalists with a beta key for the full version of Dungeon Souls. Our launch feature on Hardcore Gamer (who had previously reviewed the game) definitely helped raise awareness for the launch. We had a few other sites and streamers discuss the launch as well. Tweeting about the launch date and starting to build hype across social media, the press and Steam were great in getting people excited about the game.
Using Our Game's Community Resources on Steam
When we launched, we pushed the update live (of course), posted in the discussion forum, and made an announcement on Steam. The Steam Store also automatically gave us our launch visibility (getting featured in front of relevant players as a New Release) and emailed the people who had wishlisted the game. These are super important tools, especially the announcement and forum post. For players who are excited about the game and have been following its progress, seeing something right on the Steam page is a great way to make sure people know that it's finally launched.
Cross-posting to Our Other Relevant Steam Game
We're lucky to also have created Overture, which actually inspired the creation of Dungeon Souls. Both are similar in genre and have the same production team, so we thought it would be highly relevant to share the game to Overture's fans too.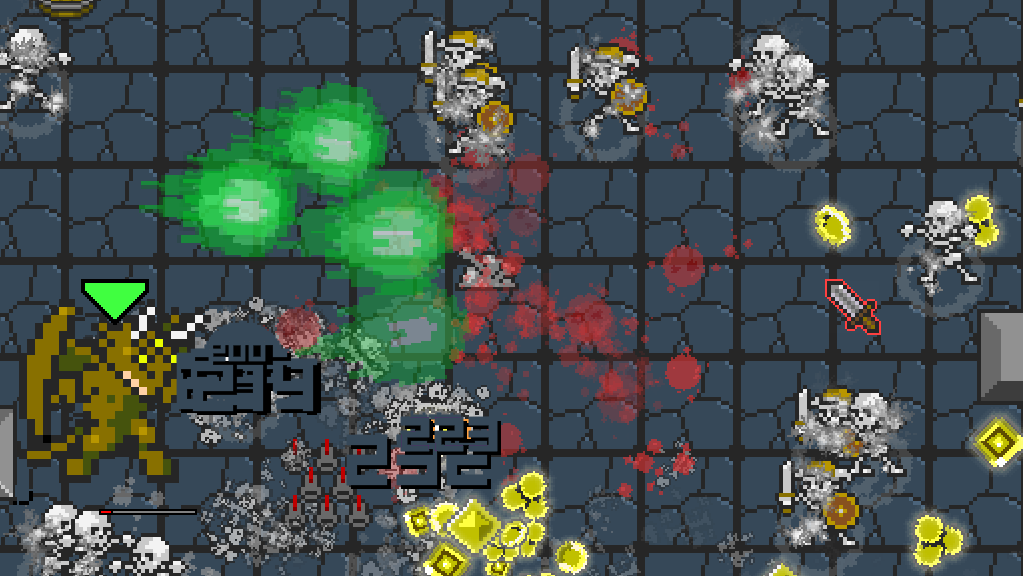 Posting on /r/GameDeals with Our Launch Discount
A simple post on /r/GameDeals sharing our discount and offering to chat with people in the comments led to some good visibility and great feedback from redditors in the comments. According to Steam, we got just over 2,000 visits from Reddit. As long as you're transparent about your affiliation with the game and are open to talking to people in the comments of the thread (and follow Reddit's 10:1 guidelines for self-promotion), you should get a pretty good response from /r/GameDeals.
Posting a LOT on Twitter
We were filling our Twitter feed with content about Dungeon Souls—GIFs, screenshots, videos, artwork, links, and more. We definitely tried out a lot of hashtags to see which ones would have the most impact. Some good ones for our niche: #gamersunite, #roguelike, #gaming, and #indiegaming.
Joining Facebook Groups and Sharing the Game There
We've found several large (tens of thousands of members) Facebook groups centered around game development and marketing. Giving away a few keys there and talking about the game was really beneficial in getting some grassroots attention on the game. We were very mindful of each group's rules regarding self-promotion and made sure to abide by their guidelines.
Staying Active on Steam Forums
We launched with a few bugs—for example, achievements weren't working when we pushed the build live—as many games do. What we did to make sure gamers knew that we were aware of the issues and wanted to fix them was remain vigilant on the forums. We were documenting every bug report we got and replying to players as much as we could. Fans have gotten so used to shady developers doing a "ship and dip," where they'll launch the game then abandon it entirely. Since we definitely intended on continuing to support the game, I wanted to make sure fans understood that too. Just talking to and reassuring concerned players helped our community engage with us and appreciate the game and its production team.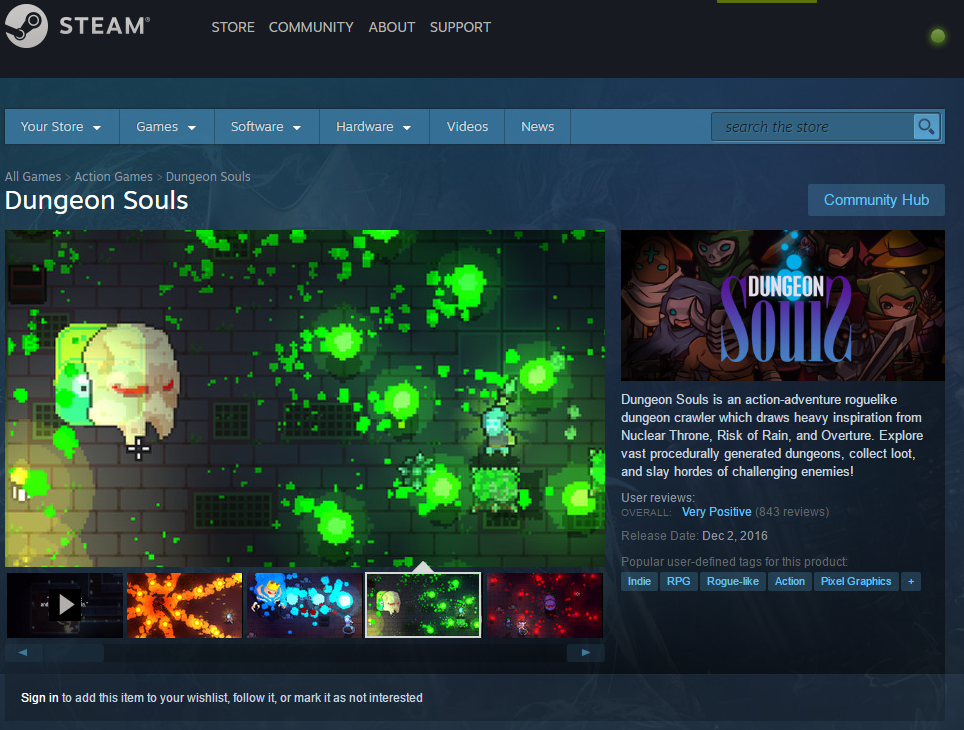 The Secret to Success
So, there you have it! That's pretty much all of the bases we covered. I left out things like our Steam group and our partnership with Alienware, as well as some smaller posts on Facebook and other miscellaneous promotion we did. Supporting your game's launch, especially out of Early Access, is all about remaining engaged in the game, its performance, and how the audience is reacting. Make sure you're reading people's comments, reviews, and Tweets, and make sure you understand what the players want from the game and its team. Identify which channels are the most viable, and tap into any resources you may have available for promotion and awareness. If you can get a strong presence for your game right off the bat and get on that Popular New Releases List, you're going to see a ton of traffic coming your way. Good luck, and have a great launch!